02/27/14 03:47 AM
As an independent publisher, there are many things that are new to me, and I'm unfamiliar with the lingo. I find the best way to learn something new is to write it down, so I've written up some of the terms that I've recently heard.
ARC - does not refer to Noah. It's an acronym for
advanced reader copy
and is most often an early, unedited version of a book that can be sent to reviewers and bloggers to generate some pre-publication buzz.
BLAD - is not short for bladder. It stands for
book layout and design
and it's a sales tool that incorporates cover art with a short sample of a book's layout and design including illustrations and promotional copy.
Branding - does not involve burning flesh. It's an element that instantaneously identifies an author and sets his or her work apart. This is an example of my brand for
The Library of Illumination
series.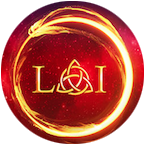 On-Sale Date - does not mean buy one get one free. This is the day on which a publisher officially releases a new book. In print publishing, the date is usually on a Tuesday; but the on-sale dates of an ebook or indie book can be whenever the author is ready to click on the "publish" button.
Platform - is not a dais. In media, platform refers to the author's
built-in
audience. Anything that exposes the author's work to a large number of people, like a blog or a TV show, is part of their platform. Their social media followers are part of their platform. The bigger the platform - the better the opportunity for sales.
These are just of a few of the terms I learned recently as an author and publisher. There are many more, especially when it comes to laying out text, but that's a blog for another day.
02/12/14 03:46 AM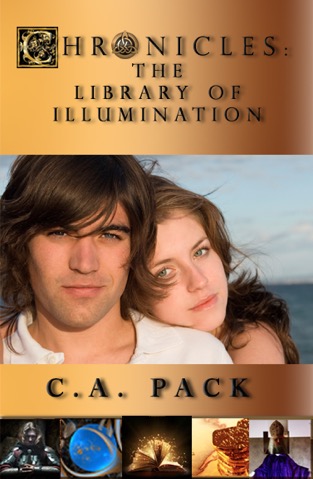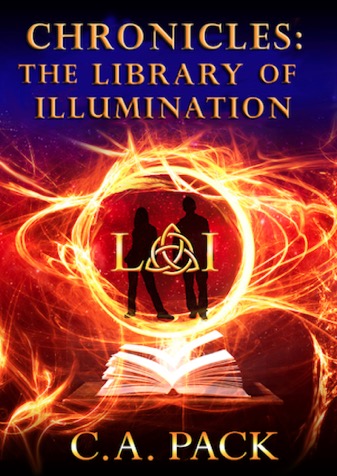 Yes, I know, both covers have the same title.
I originally wanted to design my own cover for
Chronicles, The Library of Illumination,
but so many people stated emphatically, "
Professionally designed
covers attract more readers," that I decided to look for a professional designer. I love my cover but, to me, it looks like it might have been designed for non-fiction. Besides, it was the wrong size and I didn't know how to easily duplicate it.
Instead, I hired artist Jeanine Henning to design a new cover. Her first draft (below) looked completely different than what I finally signed off on (above). I thought her first concept skewed too young for high school students. If I were going for a middle school demographic, it might have been perfect. I'll never know, because I chose not to use it.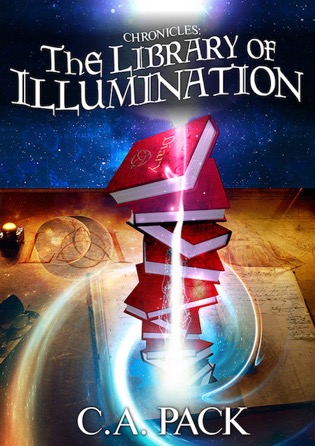 I also toyed with another design that I tested on some proofs, but decided to rework the title and use that design for the cover to
Portals,
the fifth novelette in the Library of Illumination series
—
which I'm releasing this week.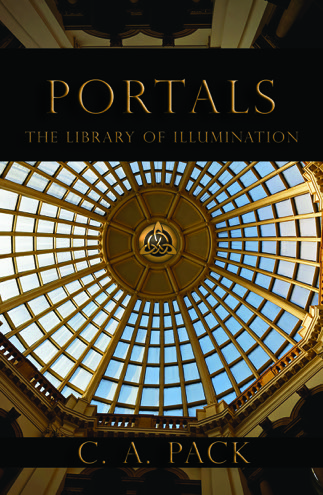 Needless to say, I've been busy,.
Apparently, you
do
judge a book by its cover.