01/11/14 03:45 AM
After wasting several hours formatting
Chronicles: The Library of Illumination
hardcover edition incorrectly, I thought I'd put some notes down on paper, to make it easier for next time. I'm a writer who is also a publisher, but I've never worked for a publishing house and this is my first hardcover book, so I'm getting my education in the school of hard knocks. This week I learned there are subtle differences in the way a hardcover, a paperback, and an ebook are formatted.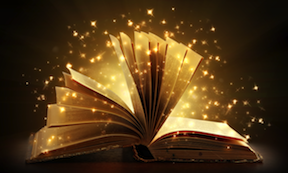 Learning experience No. 1: End Papers. The interior text file for a hardcover book requires end papers – those blank pages you find at the beginning and end of a book. If you don't use them, it cheapens the look of your hardcover book. Paperbacks and ebooks don't use them.

Learning experience No. 2: The Half Title Page. Apparently, there's a title page and there's a half title page. These are the pages most readers skip on their way to chapter one. The title page includes the title, the author, and the publisher, while the half title page only includes the title. Contrary to its name, it
does
include the
entire
title.

Learning experience No. 3: Paperback books don't need endpapers, however, if you don't use them, your spine size will be different than it is for the hardcover version of your book and the cover design will be a hair off. That is, if you want your paperback to be the same size. But you probably won't, so the entire book will need to be redesigned.

Learning experience No. 4: Ebook readers don't want to wade through any of this stuff. They want to see the cover or title page and then chapter one. The copyright page and any acknowledgments or dedication need to be moved to the end of the book.

There are many, many more lessons to come, I'm sure, but considering I've been in formatting hell all week, I thought I'd touch upon the ones that are driving me crazy, right now.
01/04/14 03:44 AM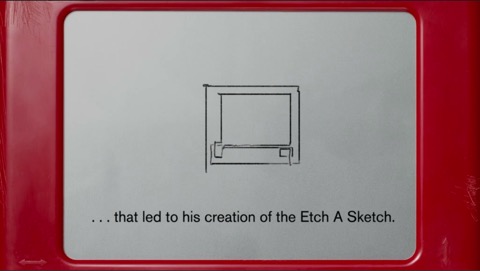 Just saw the tribute to Etch-A-Sketch creator Andre Cassagnes in last week's NYTimes Magazine. It's illustrated by Christopher Niemann and it's brilliant. There are videos online showing the individual milestones of Cassagnes's life, but I don't think they have the impact of the print version which shows all of them in a single frame. Can't find the print version, but here's a link to the video.
http://www.nytimes.com/video/magazine/100000002613889/an-animated-tribute-to-andr-cassagnes.html
01/01/14 03:43 AM