01/20/16 03:59 PM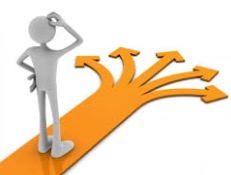 I made a conscious decision late last year (because unconscious ones never work) to temporarily suspend work on 3COI—
Third Chronicles of Illumination
—so I could immerse myself in the holiday season. It was a good decision, and it reduced my usual holiday stress. But now that all the decorations are put away, it's time to get back to work.
Rereading my last few chapters were eye-opening, because I previously wrote a lot of things I've since forgotten about, and it was kind of exciting to see just how far I got. I'll tell you one thing, the
Third Chronicles of Illumination
will definitely not be the last book in this series. There is a lot going on in many of the 12 realms where Libraries of Illumination exist, and I don't want to give any of them short shrift, so there will definitely be a
Fourth Chronicles of Illumination
in 2017.
3COI marks the year
Jackson got restless,
although the books condense time, so while it will seem like a year to us, it will actually be a much shorter amount of time for Jackson. It's also a banner year for Mal, now that he's on
special assignment
for the Overseers. The LOI system is really buzzing, and I'm glad I'm writing again because I'm looking forward to releasing the
Third Chronicles of Illumination
by late summer.