05/28/15 10:08 AM
You have to love old books...

In an introduction of "Metamorphosis Planetarum" (probably the 1774 version) there's supposed to be a short description of a supposed transmutation of lead into gold carried out in 1660 by Monte-Snyder in Vienna in the presence of the Emperor Leopold I.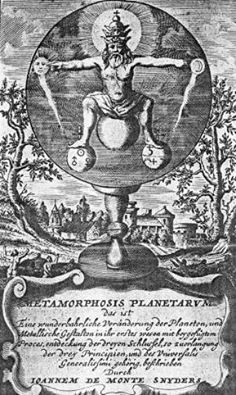 05/26/15 09:39 AM
Second Chronicles of Illumination j
ust received its
first review
from K.C. Finn for Readers' Favorite: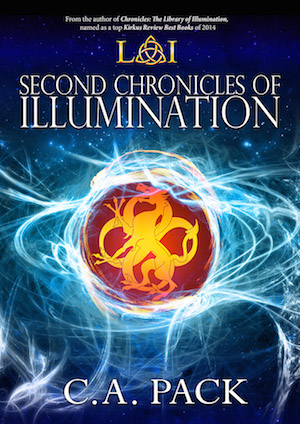 Second Chronicles of Illumination is a young adult fantasy novel by C.A. Pack, and the follow-up to The Library Of Illumination novel. Two teenagers are the chosen guardians of an enchanted library where stories come to life, and where the greatest secrets of the universe are held. Johanna and Jackson's previous misdemeanors have created a crisis across the whole of space and time, and now an alien force threatens to overtake the library and steal all the knowledge of many worlds to use for their evil deeds. Magic, science fiction, and time travel combine in a wild chase, where two young people must choose between their personal values and what's best for the whole universe in order to save the day.

The Second Chronicles of Illumination plays out in the style of my childhood favourite film, The Pagemaster, though here the characters are older, wittier, and far more inclined to cause trouble. I particularly enjoyed the banter and relationship between Johanna and Jackson, which seemed genuine and not overdone on the romance side as so many YA books are nowadays. What C.A. Pack has produced is a genuinely thrilling adventure with vivid descriptions and a fully built world, with rules you can learn and immerse yourself in. The story was highly unpredictable due to its inventive concept and multi-genre style, making it an exciting yet sophisticated read for both young adults and their elders. Overall, an excellent tale with plenty of twists, vivid imagery, and a satisfying escape from the humdrum real world.

Release Date June 30, 2015
05/24/15 08:42 PM
Fois 1 News in New York ran a story this weekend on the trend for authors to self-publish, and I'm one of the authors they interviewed.