09/23/12 08:38 AM
A few weeks ago, the New York Times Metropolitan section had a feature about 50 objects that defined New York, which I reprinted. This week, the NYT added another fifteen articles, which I'm also sharing with you. I don't know how a 32 ounce soda cup, which can be found
everywhere
made the cut, while
egg creams
did not. But hey, it's not my list. I'm just passing it on...
New York's 50: Wait! There's More

By SAM ROBERTS

Earlier this month, we asked you to tell us which objects represented New York City to you. We had made our own list, "
A History of New York in 50 Objects
," and wanted to hear what we had missed. Well, you told us. More than 600 of you responded on NYTimes.com, offering everything from a bright red apple to Bella Abzug's hat.
No subject engaged you more than food. We included a hearty helping in our list, but you wanted seconds. You lobbied passionately for pizza slices (triangular and square); egg creams (made with Fox's U-bet chocolate syrup); pastrami sandwiches; Mello-Rolls and other ice cream treats, especially from Mister Softee and Bungalow Bar; seltzer bottles; Ebinger's blackout cake; the cream-cheese sandwiches at Chock full o'Nuts; bialys; plantains; cheesecake from Junior's and Lindy's; Charlotte russes; a pickle barrel; and hot dogs from Nathan's and from carts under the ubiquitous blue-and-yellow Sabrett umbrellas.
You rejected the symbols we chose to represent the Metropolitan Transportation Authority: the silver throttle used to inaugurate subway service and the MetroCard. Readers demanded the original subway token, the one with the cutout Y in the middle of NYC. It appears on a follow-up list we are publishing this week, among 15 entries selected from your nominations.
Maybe we should have defined "objects" more narrowly. Your suggestions included a few people — former Mayor Edward I. Koch was cited most often — and many things much, much bigger than a breadbox, like Central Park, Grand Central Terminal, Kennedy Airport, the Statue of Liberty and the Empire State Building. Does the stainless steel Unisphere from the 1964 World's Fair count as an object? At 700,000 pounds and 140 feet tall, with a diameter of 120 feet, the globe is unlikely to be put in a museum display case.
There are few symbols that summon the city more immediately than the "I
♥
NY" logo, designed by Milton Glaser in 1977 for a state campaign to spur tourism. But until you print it on a T-shirt or a key chain, you can't really hold a logo in your hand.
We called for objects that did not just evoke New York, but that also could be used to tell the story of the city: A lottery wheel from the Civil War draft and a crack vial from the 1980s, both included in this list, served that purpose well.
What else did we overlook the first time? You offered a Playbill or a theater marquee to epitomize the Broadway theater, some physical manifestation of Robert Moses's legacy and a Stork Club ashtray. Readers asked, What about Miss Rheingold and Miss Subways? A CBGB T-shirt? Tin Pan Alley? The model-sailboat pond in Central Park?
Some suggestions were truly inspired. A Newark reader proposed the 1-inch-by-3 inch Delaney card, the visual attendance record invented by a Bronx teacher that, the reader wrote, "held the power of life and death over a student." A Tokyo woman proposed Con Edison's orange-and-white chimneys placed over manholes to allow steam to escape without scalding passers-by or obscuring visibility.
Here are some of the best and most popular reader recommendations, with historical annotations from The New York Times.
As we noted when we published the first 50, any list can constitute only
a
history of New York, not
the
history. Among your nominations was a copy of Walt Whitman's 1855 "Leaves of Grass," which itself contains a fitting coda to the notion of a finite list of influential objects.
"I am large," Whitman wrote in his poem "Song of Myself." "I contain multitudes."


Related: A History of New York in 50 Objects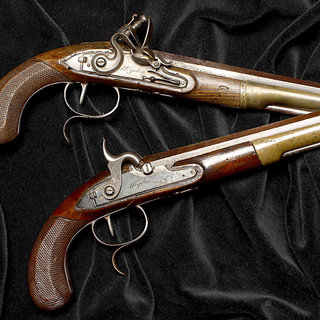 Dueling Pistols, 1804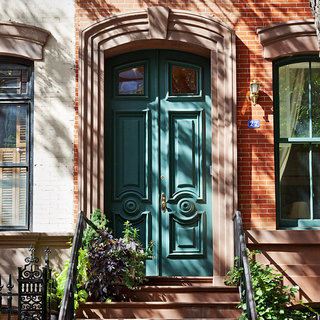 The Stoop, 1800s Onward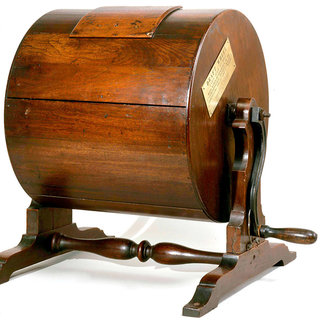 Draft Lottery Wheel, 1863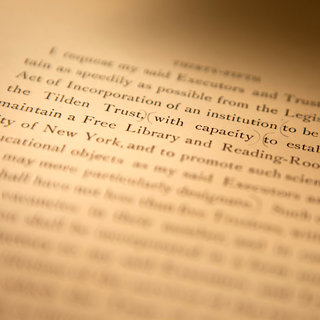 Samuel J. Tilden's Will, 1886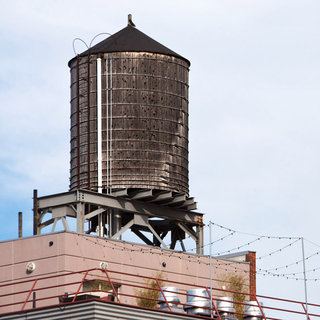 Wooden Water Tanks, Late 1800s Onward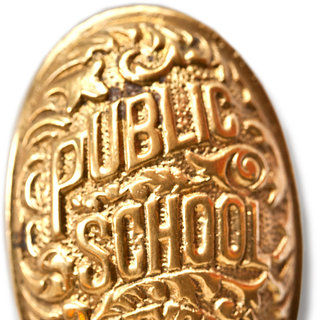 Brass Doorknob, Late 1800s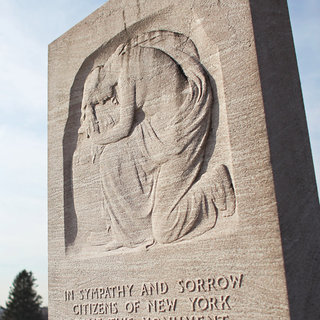 1911 Triangle Fire Monument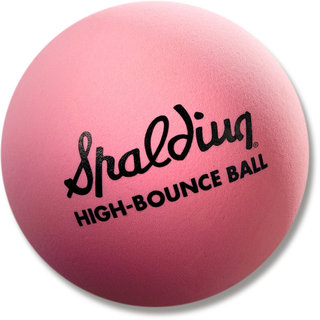 The Spaldeen, 1949 Onward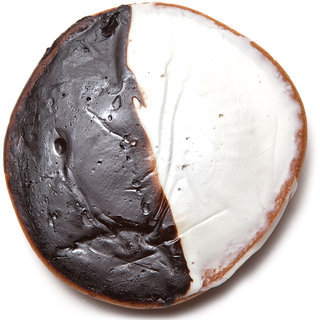 Black-and-White Cookie, Early 1900s?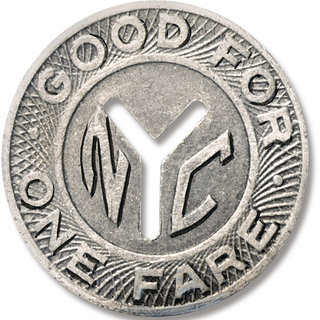 Subway Token, 1953 to 2003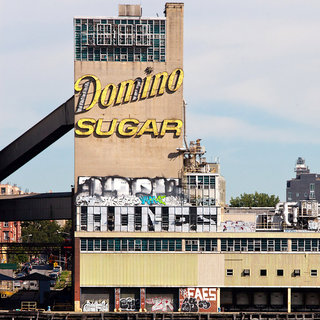 The Domino, Silvercup and Pepsi Signs, 1900s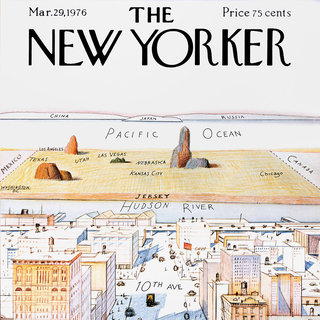 New Yorker Cover, 1976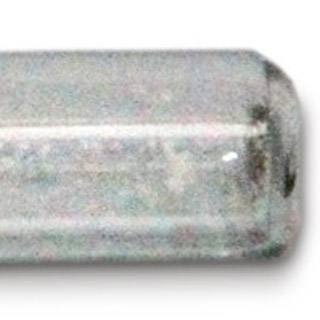 Crack Vial, 1980s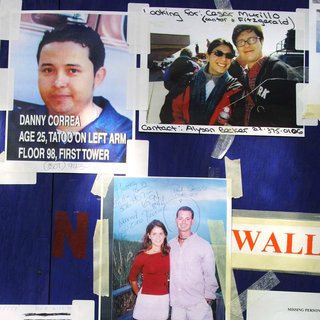 9/11 Missing Posters, 2001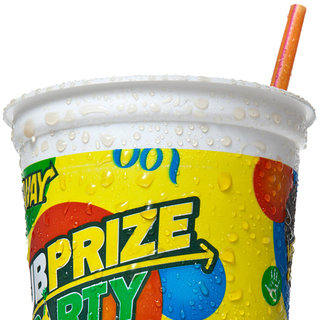 32-Ounce Soda Cup, 2012
09/09/12 08:36 AM


This week, Apple will be unveiling the iPhone 5 and Apple-o-philes everywhere have been champing at the bit, ready to invest in the next generation iPhone.

I've been an Apple fan since almost the beginning because Apple computers have always been innovative and user friendly, but what really reeled me in for life, was the Apple Macintosh. It was released in 1984 and as far as I was concerned, it was the best looking computer I had ever seen.

I stumbled across Steve Jobs' 1983 announcement of the first Macintosh and in honor of this weeks Apple event, I'm embedding it here.





09/04/12 08:35 AM
The following feature from this weekend's New York Times Metropolitan section was so good that I'm re-bloggin it here. It really does capture the essence of New York.
A History of New York in 50 Objects

By SAM ROBERTS

An artichoke and an elevator. A Checker taxicab and a conductor's baton. A MetroCard and a mastodon tusk.

Inspired by "A History of the World in 100 Objects," the British Museum's
BBC radio series
and book, we recruited historians and museum curators to identify 50 objects that could embody the narrative of New York. (Recalling that adage about great minds: In March, Leonard Lopate asked his WNYC radio listeners to participate in a
similar project
.)

The "History of the World" was limited to objects in the British Museum's collection. Like that list, ours "can only be a history" and "not the history." And because it is a people's history, we are inviting participation. Tell us what objects past or present represent New York City to you in the
comments section
below.


The List

Mastodon Tusk, About 11,000 B.C.
Munsee Arrowhead, Pre-1700

The Schaghenbrief, 1626

The Flushing Remonstrance, 1657

Painting of New Amsterdam, 1665

The Oyster, Late 1600s

English-Dutch Dictionary, 1730

Beads From the African Burial Ground, 1700s

A Horse's Tail, 1776

Washington's Balcony, 1789

Wooden Water Pipes, About 1800

Randel's Map, 1811

Lake Erie Keg, 1825

Singer Sewing Machine, 1851

Patent for Otis Elevator Brake, 1861

The Lefferts' Cookbook, 1800s

Checks of Boss Tweed, 1866-1870

Edison's Dynamo, 1882

Brooklyn Bridge Toll Ticket, About 1883-1898

Manuscript of 'The New Colossus,' 1883

Sculpture of the 1898 Consolidation

Child's Shoes From the General Slocum, 1904

Tiffany Subway Throttle, 1904

Battle's Badge, 1911

The Automat Machine, 1912

The Bagel, Early 1900s

1913 Armory Show Stamp

First Yankee Stadium Program, 1923

Rivoli Air Conditioning Advertisement, 1925

Ticker Tape, 1929

The Artichoke, 1933

Tree of Hope, 1934

Time Capsule From 1939 World's Fair

Levittown House, 1947

1955 World Series Banner

Checker Taxicab, 1952-1986

Diplomatic Plates, 1960s Onward

'Tonight Show' Audio Track, 1962

Greek Coffee Cup, 1960s

Bernstein's Baton, 1969

Saturday Night Special, 1960s Onward

'FORD TO CITY: DROP DEAD' Headline, 1975

AIDS Button, 1980s

Loisaida Avenue Sign, 1987

The Boom Box, 1980s

The Phantom's Mask, 1988

The MetroCard, 1994

9/11 Dust, 2001

Mast Brothers Chocolate Bar, 2007 Onward

Meng Political Sign, 2012
http://www.nytimes.com/interactive/2012/09/02/nyregion/a-history-of-new-york-in-50-objects.html?smid=pl-share