09/26/14 07:57 PM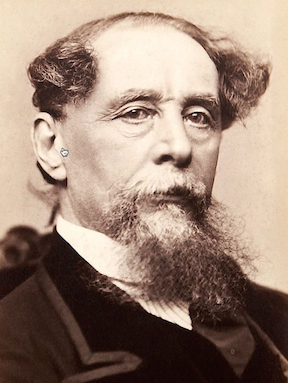 Okay, maybe it's a little (
little?
) pretentious of me to compare myself with Charles Dickens—a man regarded by many as the greatest writer of Victorian times—but if I don't point out our similarities, no one else will. I feel I have a bond with Chuck (
he loved nicknames)
and I'd like to explain why.


1. Obviously, he was a fiction author. Guess what? Me, too.

2. A lot of Dickens work was written episodically. If you've read
Chronicles: The Library of Illumination,
you know I write episodically, as well.

3. Dickens was born on February 7
th.
Me, too!

4. He was born on an island (Portsea Island in Portsmouth). I was born on Long Island in New York.

5. Dickens wrote numerous novellas and short stories. Ibid!

6. He liked to weave topical elements into his plots. Been there, done that (oh wait, did I just use an outdates cliché? That's somewhat topical).

7. Chucky is known to have been a voracious reader. I read every book in the juvenile section of the Lindenhurst Memorial Library by the time I turned eleven.

8. He worked as a reporter. OMG, the comparisons are just too much to bear!

9. Dickens was afraid of bats. I can say with certainty that I am, too.

10. We both are drawn to the paranormal. He can be linked to "The Ghost Club" of London. I can be linked to
Evangeline's Ghost.


11. The Chuckster self-published one of his books—the most famous one—
A Christmas Carol.
Note how he used my first name in the title? Our bond was blooming even before I was born.

12. And in the study of one of his homes, he had a door which was designed like a bookcase (filled with fake books rumored to include titles like: Noah's Arkitecture, and a nine-volume set titled Cat's Lives) which led to a secret room. Okay, I don't have one of those, but are you aware of the high cost of custom cabinetry? I would if I could.


Anyway, I thought I'd let you know about one of my idols, and the many traits we share.
Hey Chuck, if you can hear me, send some positive authorly karma my way
(see no. 10). And, yes, I know 'authorly' is not a word, but neither was 'abuzz' until Dickens coined it. I rest my case.


"The most important thing in life is to stop saying 'I wish' and start saying 'I will.'"

―
David Copperfield