THE LIBRARY OF ILLUMINATION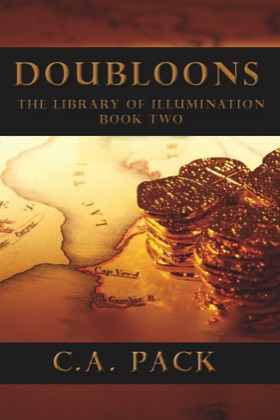 16-year-old Jackson Ryan is Johanna Charette's new assistant at the Library of Illumination, but he may be too rambunctious for the quiet repository of knowledge. He unwittingly releases a bunch of rowdy pirates in the main reading room, who leave behind a cache of Spanish doubloons when they disappear back into the pages of Treasure Island. The money from the pirate booty couldn't have come at a better time, but a pawnbroker's interest spirals out of control, and instead of untold riches, there is mounting danger. Can Johanna and Jackson outsmart their enemy before his itchy trigger finger finds its mark?

This is the second novelette in the Library of Illumination series and will be included in the upcoming Chronicles: The Library of Illumination - scheduled for release in 2014.