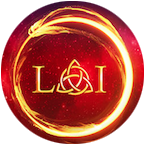 FANTASIA - THE 11TH REALM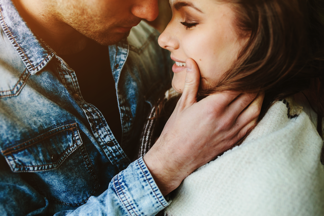 Curator (prime):
Co-curator:
Former curator:
Jackson's Mother:
Jackson's Younger Brother (1 year):
Chris's Girl Friend:
Jackson's Younger Sister (3 years):
Jackson's Best Friend:
Logan's Girlfriend:
The Roth's Next Door Neighbor:
Exeter High School Principal:
Owner of Piccolo Italia:
Used Book Store Owner:
Owner of Once A-Pawn A Time:
Hood; Gun Seller:
Eahta Frean fram Drycraeft (Wales):
Eahta Frean fram Drycraeft (Scotland):
Eahta Frean fram Drycraeft (Switzerland):
Eahta Frean fram Drycraeft (Zimbabwe):
Eahta Frean fram Drycraeft (Brazil):
Eahta Frean fram Drycraeft (France):
Eahta Frean fram Drycraeft (England):
Eahta Frean fram Drycraeft (Russia):
Student at Exeter High School:
Cranford Univ. Dept. of English Dean"
Prom Attendees:



Johanna's Cat:
Johanna Charette
Jackson Roth
Malcolm (Mal) Trees
Naimh Fitzpatrick Roth
Chris Roth
Brittany Chelvie
Ava Roth
Logan Elliott
Cassie Turner
Mrs. Caruthers
Mr. Benson
Dante
Bebe
Larry Farmer
Marcus Hurble
Brychan "Beck" Rhydderch
Cathasach Caird
Robert Birk
Zendali Zendaga
Mateus Ferrari
Alainessa Anjou
Edmund Beasom
Veronika Veselov
Emily Brent
Cameron Thorne
Kaden, Darrius,
Madi, Shayna

Ophelia
PROMINENT LOCATIONS


CALDWELL


Cranford University



EXETER


The Library of Illumination
Exeter High School
Piccolo Italia Restaurant & Pizzeria
Le Chat French Restaurant
Once A-Pawn a Time
The Exeter Shore
Casa Roth
Mrs. Caruther's House
The Guys Next Door TV & Appliances
Perky Petals
The House of Luxe
Carnie's Deli
The Dunes
Big Buns



GAINESFORD


Willow Inn
The Gainesford Mall



LOWELL


Mama Marcella's Trattoria

SPRINGFIELD

Peakie's Group Home for Foundlings

Fantasia is the eleventh realm in the Illumini Constellation and its residents, who represent the best and the worst of all the other worlds, more commonly refer to it as Earth.