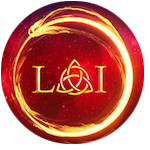 Adventura, The Second Realm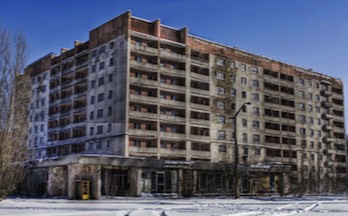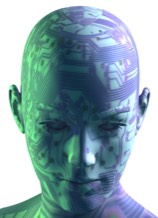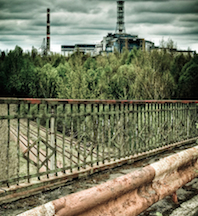 Curator
Oldest Citizen Gold arm engineer
Silver arm mathematician
Silver arm physician
Silver arm civil planner
Prophet IAN c.
Prophet EZEQHIA q.
Prophet DAVID l.
Prophet PATRICK c.
Prophet CARL a.
Prophet DANIEL p.

PROMINENT LOCATIONS



Venit (Capital City)
&nbsp &nbsp &nbsp Library of Illumination
&nbsp &nbsp &nbsp Venit Town Square

Cada
&nbsp &nbsp &nbsp ChemCharge

Silic
&nbsp &nbsp &nbsp Engyro

Plast
&nbsp &nbsp &nbsp Plast IC Works

Cron
&nbsp &nbsp &nbsp NuSkin Polymers

Uven
&nbsp &nbsp &nbsp MetallurgiCo

Vern
&nbsp &nbsp &nbsp Eyessentials

Lodi
&nbsp &nbsp &nbsp Colorhuem
Any citizen of Adventura
Adventuran doctor
Adventuran politician or business leader
Until the Two Millennia War, Adventuran advancements far exceeded those made in other realms. A leader in engineering, physics and technology—Adventura grew into a burgeoning metropolis before any of the other realms could even dream of catching up. However, following the Two Millennia War, or what it more euphemistically called 'the Great Battle,' Adventura suffered a devastating fate brought on by its own arrogance—near nuclear destruction. Adventuran leaders detonated a series of nuclear devices to prevent its enemies from enriching themselves on Adventuran assets. But the devastation overwhelmed the world more than expected, leaving much of it derelict and abandoned. Adventurans who had smugly taken cover in underground shelters were not prepared for what they found when they finally re-emerged. Instead of discovering their cities in tact, they found they had been obliterated. There was no further food supply to speak of save for vegetation growing wild in dark and dangerous forests. The animals that had survived had mutated and were vicious and extremely difficult to kill. Most of the Adventurans, who might have been able to surmount these problems quickly, had been killed in war. The 'thinkers' were less able to defend themselves and their families. Pharmaceutical factories had all but been destroyed and the Adventurans found themselves without medicine. Remaining radioactive fallout took its toll on the 'survivors' causing massive health problems that couldn't be treated. The portals were sealed, and no one wanted to unseal them to visit a dying realm.

As the radioactivity on Adventura lessened, those who adapted to the changes in their realm were able to carve out a new life using cyborg technology to repair mechanically what they could not repair medically. Over time, the inhabitants mutated, no longer needing some of the limbs and organs they once possessed, and eventually the average Adventuran metamorphosed into a hu*bot, twenty-five percent human (heart and brain) and seventy-five percent robotic. They no longer needed to maintain muscle tissue or worry about organ damage. The brain served as the control center and the heart generated the pulse to keep the hu*bot running. Scientists developed a polymer that mimicked the appearance and feel of skin and fashioned putty that could be fused to the polymer to imitate the intricacies of appearance, like lips, nipples, and nails. Ironically, what it known on some realms as a belly button, became a real button on Adventura—used to shut down the brain and heart for sleep-mode. Because they have no stomachs, Adventurans don't need to eat, and are sustained by a nightly intracranial drip of nutritional fluids that are distributed from the brain to the heart.


Adventurans use recharge units located in the abandoned building around the city. They do not need to eat or sleep or provide for families, so there is no need for individual residences. They only need a minimal column of space for each hu*bot, and can rotate the recharge periods so that one column can serve several hu*bots over the course of a day. A large structure that may have housed four people in
the time before
, now service five-thousand hu*bots. It allows Adventurans to stay close to their work in the cities, rather than waste time commuting from the outer districts.

Adventurans no longer have pride of place as they did before the Two Millennia War. They robbed themselves of that following the
Great Devastation.
However, citizens say it is very liberating to not care about material niceties, because it leaves them free to think, something that has always been a symbol of their identification as a people. That, unfortunately has impacted their connection to
printed
books. As hu*bots they download information onto chips implanted in their skulls, and read internally. The Library of Illumination is maintained as shrine to knowledge, but its books are considered archaic. Adventurans find it easier to access an internal computer than peruse the pages of a book. However, the curator of the library remains a powerful figure, if only for his connection to the College of Overseers, and his influence with his peers on other realms.

The most prestigious hu*bots quickly move up in rank and can be distinguished by the type of metal sheathing on his arm. You can also tell by their eyes. Most hu*bot eyes are clear glass lenses set into their artificially colored skin. However, some higher ranked ruler*bots have earned glass human-like eyes. They may come with yellow, or violet, or red irises. The most prestigious color is violet, with the amount of status declining as colors run through the spectrum from violet to red.


First Order
Second Order
Third Order
Fourth Order
Fifth Order
Sixth Order
Seventh Order
Eighth Order
Ninth Order
Tenth Order
Eleventh Order
Twelfth Order
Thirteenth Order
Fourteenth Order
Fifteenth Order
Sixteenth Order
Seventeenth Order
Eighteenth Order
Nineteenth Order
Twentieth Order
Twenty-first Order
Twenty-second Order
Twenty-third Order
Twenty-Fourth Order
Twenty-fifth Order
Twenty-sixth Order
Twenty-seventh Order
Twenty-eighth Order
Twenty-ninth Order
Thirtieth Order
Thirty-first Order
Thirty-second Order
Thirty-third Order
Thirty-fourth Order
Thirty-fifth Order
Thirty-sixth Order
Thirty-seventh Order
Thirty-eighth Order
Thirty-ninth Order
Fortieth Order
Violet Eyes
Indigo Eyes
Blue Eyes
Green Eyes
Yellow Eyes
Orange Eyes
Red Eyes
Colorless Eyes
Violet Eyes
Indigo Eyes
Blue Eyes
Green Eyes
Yellow Eyes
Orange Eyes
Red Eyes
Colorless Eyes
Violet Eyes
Indigo Eyes
Blue Eyes
Green Eyes
Yellow Eyes
Orange Eyes
Red Eyes
Colorless Eyes
Violet Eyes
Indigo Eyes
Blue Eyes
Green Eyes
Yellow Eyes
Orange Eyes
Red Eyes
Colorless Eyes
Violet Eyes
Indigo Eyes
Blue Eyes
Green Eyes
Yellow Eyes
Orange Eyes
Red Eyes
Colorless Eyes
Gold Arm
Gold Arm
Gold Arm
Gold Arm
Gold Arm
Gold Arm
Gold Arm
Gold Arm
Silver Arm
Silver Arm
Silver Arm
Silver Arm
Silver Arm
Silver Arm
Silver Arm
Silver Arm
Copper Arm
Copper Arm
Copper Arm
Copper Arm
Copper Arm
Copper Arm
Copper Arm
Copper Arm
Tungsten Arm
Tungsten Arm
Tungsten Arm
Tungsten Arm
Tungsten Arm
Tungsten Arm
Tungsten Arm
Tungsten Arm
Polymer Arm
Polymer Arm
Polymer Arm
Polymer Arm
Polymer Arm
Polymer Arm
Polymer Arm
Polymer Arm