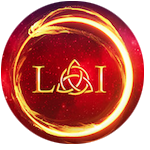 Comedia, The Seventh Realm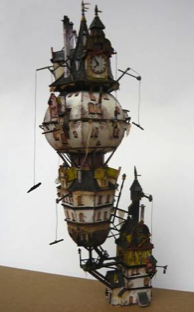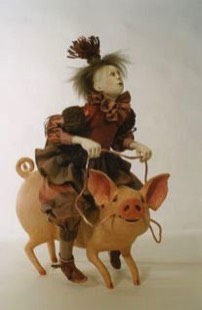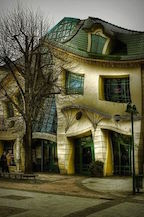 Curator:
Comi Mayor:
Citizen
Citizen
Prized pig
Citizen
Abbello Abbato
Milbo Fatufo
Grouse Allecci
Neli Flo
Tropo
Benzi Camma

PROMINENT LOCATIONS


COMI (capital city)
Library of Illumination

Bornivor
Bornivor Heart
Danglidot

Oversized rabbit-like animal
Undulating chartreuse heart of the bornivor
cooked meat on a stick wrapped in pastry

Carnivorous plant with sharp quills
Single Occupant Transport Apparatus
Comedia is the seventh realm in the Illumini Constellation and is definitely the most whimsical and lighthearted of all the realms. Comedians have a comical appearance, as do their homes, cities, and the products they use in their day to day lives. They have a unique way of viewing the world and it manifests itself in everything they do, create, or say.

The Comedians believe they are safe in their homes, especially the residents whose homes float. They have nothing against the ground, but the air seems cleaner when they float above ground. To safeguard themselves from drifting away while they sleep, balloon dwellers use tie line to fasten their homes together at night, and the homes at either end tether themselves to the ground.

The ground dwellers, on the other hand, build their homes on top of underground stables where they keep their livestock. The air isn't as pleasant for these residents, but they are rewarded with a steady supply of milk and transport animals.

Then there are the rafters. Like the balloon dwellers, they lash their rafts together at night to avoid drifting out to sea.

The most affluent Comedians are cliff dwellers. They have spacious homes built into the sides of cliffs, with balloon vehicles hooked outside their doors for transport. There are no front yard to speak of—just miles and miles of sea. They believe their domiciles are the best because, being carved into the earth, they will not drift away; being located above the ground, the air is constantly cleansed by ocean breezes, and they have the view of the sea that rafters pride themselves on, without the nauseating rocking.