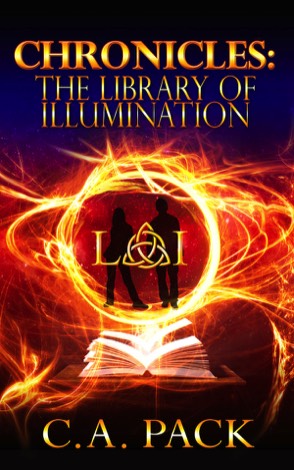 CHRONICLES: THE LIBRARY OF ILLUMINATION
Within the walls of a centuries-old building lies the magical Library of Illumination, a place where books literally come to life. Unlike most libraries, its special books are only loaned to a select group of scholars who are privy to its resources. What makes this library even more unusual is that two teenagers have been chosen to oversee its operation and steer the course of the library's future.
Follow Johanna Charette and Jackson Roth as they use their wits to deal with the sometimes humorous, sometime dangerous, situations that arise in an enchanted library. As the teens learn about the library, themselves, and each other, their lives become more and more intertwined, and they are forced to put those lives on the line when they stumble upon a scheme that could change the future course of their world.
C:LOI contains the first five adventures of the Library of Illumination